Название на английском:
My music will be immortal
Brief strip:
В моё время убийство журналиста уже не становится трагедией национального масштаба, белый дом не обстреливают, а танки разъезжают по улицам только по праздникам. Я и мое поколение – люди, по большей части живущие в тепличных условиях. А чем мы отличаемся от молодежи 90х? И что можем у нее перенять?
Annotation:
In my time, the murder of a journalist no longer becomes a national tragedy, the White House is not fired upon, and tanks drive around the streets only on holidays. I and my generation are people, for the most part living in greenhouse conditions. And how are we different from the youth of the 90s? And what can we learn from her?
Russian
Film Poster: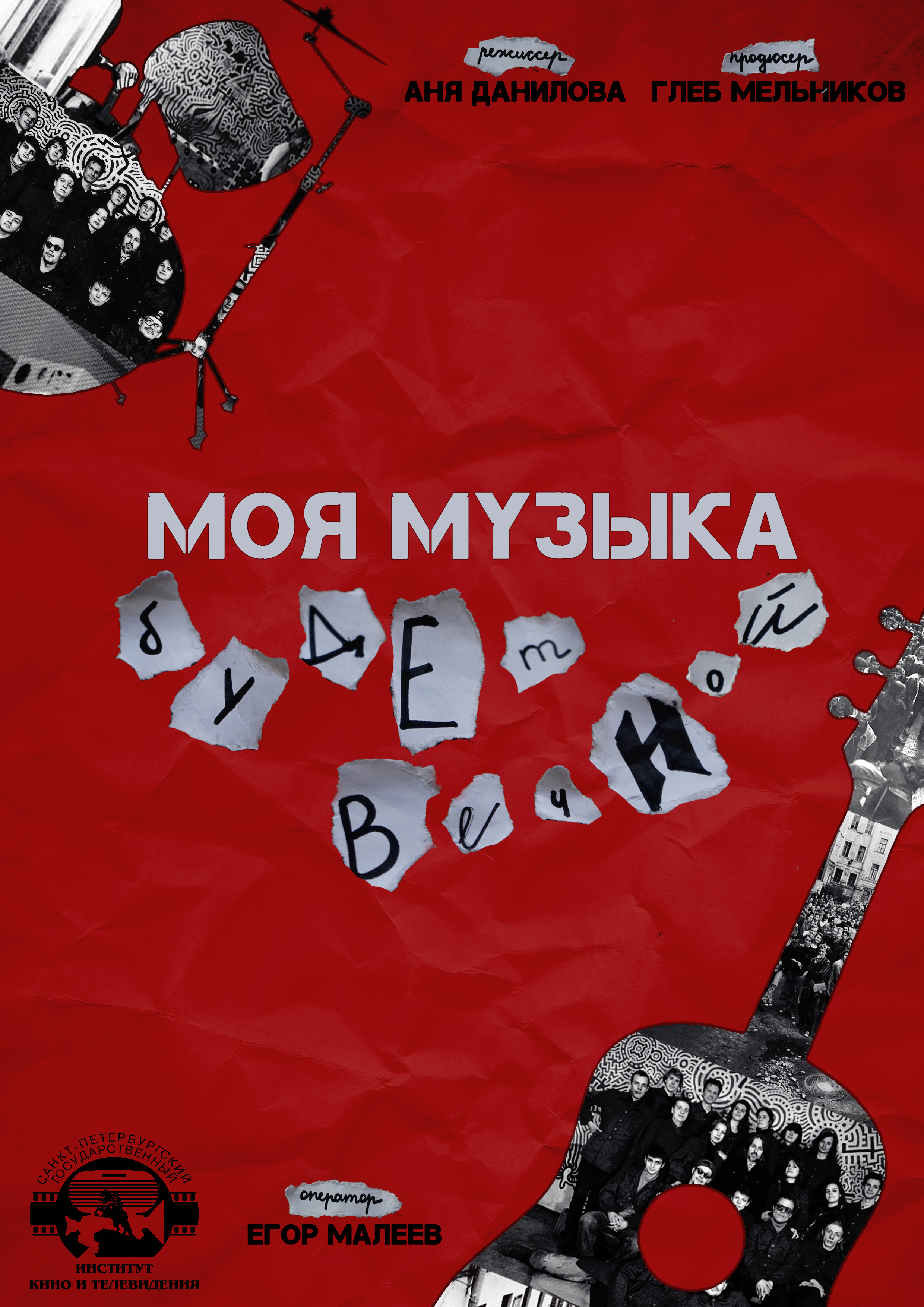 Film Stills: