Название на английском:
You Can Walk Down from There
Аннотация:
Slow observation of decay: retirement home, their feet soaking in the water and a broken clockwork. Scars are cracks on ice, veining resembles branches of a tree. Fluid states of biological material in time's passing: sclerous skin and an urgency to talk to someone; tell them about the trip to the moon.
Киношкола:
FTF VŠMU - Academy of Performing Arts (Film and TV faculty)
Постер фильма: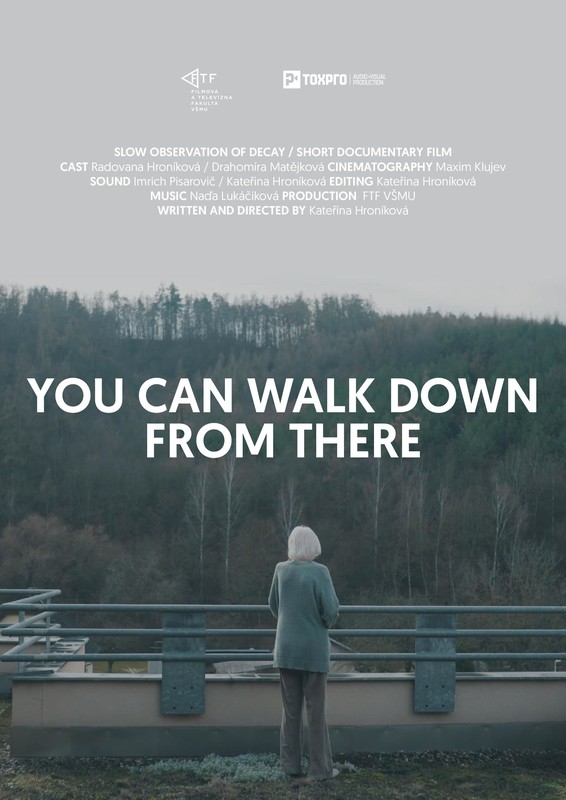 Кадры из фильма: